Was published on 14 July 2016 / by
Chris Anton, Executive VP for Snapfulfil North America
Direct sales has a long history around the world. From humble beginnings, many direct sales businesses have grown to massive heights. According to the Direct Selling Association,
at least 20 million people
were involved in such a business in the U.S. as of 2015. The DSA estimated total sales rose almost 5 percent from the year before to reach $36.12 billion.
"A WMS could prove valuable, even if the 'warehouse' is really just a garage."
Business owners in the direct sales field get the chance to experience life as an entrepreneur, with the ability to control nearly every facet of the sales process. This includes sourcing the product, marketing and maintaining a relationship with customers. These skills may come naturally to some, but the importance of strong logistics could get easily overlooked in this competitive industry. Having an accessible and highly flexible warehouse management system could prove enormously beneficial, even if the warehouse in question is little more than a garage or basement. Direct sales is unique in its emphasis on customer relationships. In any retail business, making the customer happy is ultimately the name of the game. However, many traditional retailers don't really know their market in the way a direct sales businessperson usually does. Clients include close friends and family. The best sales are often made from casual conversation or even a great dinner party.
Sustaining growth in direct sales
Before too long, a direct sales business could go from a one-person hobby to a full-time operation with multiple associates. According to a guide to direct sales from American Express Open, it's imperative that newly minted managers
keep their focus
on relationship-building. Again, this comes naturally to ambitious entrepreneurs, but it can be hard to juggle customer and employee relations along with the minutiae of business, like inventory management.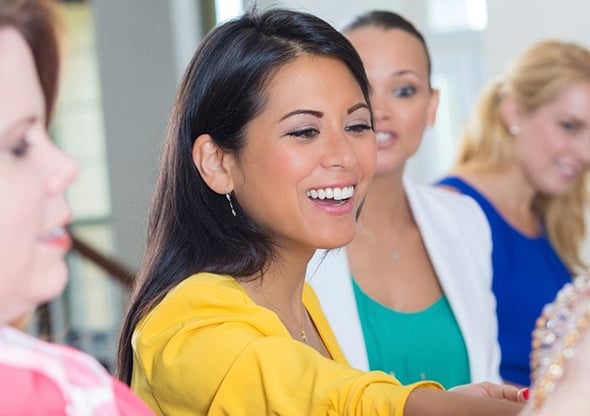 Managing orders in a direct sales business can distract from what's most important.
Interfacing and understanding buyers may be the easy part. Once a business owner has established a solid base of customers, though, the sheer number of orders can quickly overwhelm. Traditional pen and paper tracking methods are easily compromised by rapid growth in volume. Even spreadsheet programs can't keep up with sales and inventory in real time. With growth accelerating but tracking falling behind, direct sales managers may become frustrated at an apparent lack of options for dealing with inventory. With the use of a
cloud WMS
, however, this is no longer the case. Cloud technology makes it simple and affordable to easily manage orders and instantly keep track of inventory. With an intuitive scanning mechanism, everything going out or coming in is immediately recorded and visible on any device. Suddenly, rapid growth isn't so scary. For millions of Americans, direct sales is more than just a hobby. That's why the best entrepreneurs need more than just a notepad to see their business take off.